so much pain
. I should start to feel some relief Wednesday or Thursday, but for now I'm trying to stay off my feet. I do have a New Year New Room Challenge update though! The challenge is hosted by
Casa Watkins Living
, and if you love global style, you'll love her blog.
Sadly my rug didn't come in last week thanks to a slew of weather delays (hey it happens- I'd rather the delivery men be safe and get home to their loves ones and stay off the roads), and I didn't get my sconces hung, but what I
did accomplish
was getting my desk area set-up nicely.
I have kept my walls bare on this side of the room so that nothing is truly competing with the curtains. Another consideration is that these panels are unlined, so at the brightest time of day some of the pattern on the curtains is "faded" and it leads to an ethereal vibe.
The texture is clearly evident, but the texture would also be evident if I painted. I think the gold birds would add to the chinoiserie vibe in an understated way, and the black wall may really set off the space. What do you think? Leave the wall as is or add the Tempaper?
I asked this guy, and he was of no help. But he sure is cute in my faux designer scarf from the mall kiosk.
I still have quite a bit to accomplish, but I think I can see the light at the end of the tunnel. Be back next week with some DIY updates and hopefully even more progress.
Check out the other New Year New Room Challenge
updates via the links below: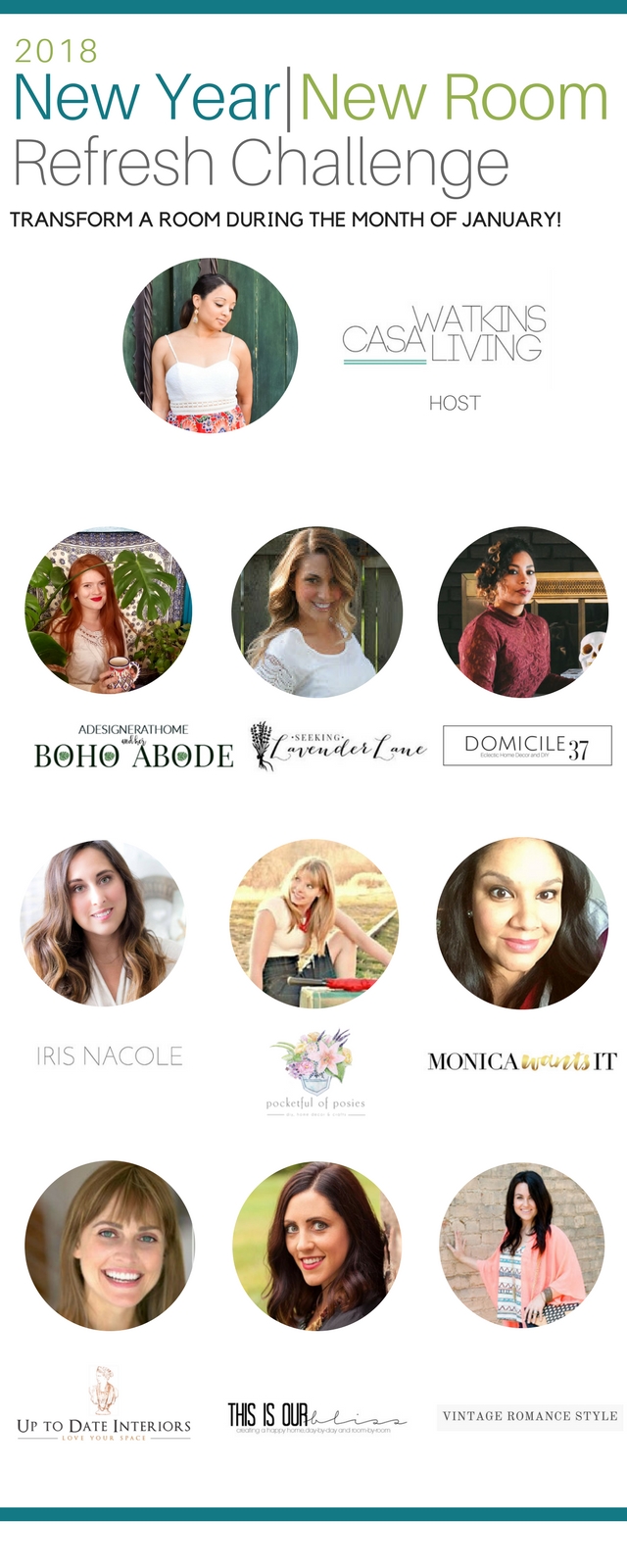 If you're refreshing a space, too, link up below!
Recipes and unrelated posts will be deleted.
And thanks to our generous sponsors!